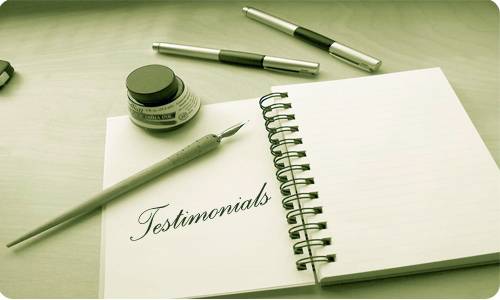 All of the following comments were unsolicited and submitted by our customers within the Comments section of the order form. We would like to thank them for their feedback and we will strive to forever earn their good opinion. Their satisfaction is our best endorsement and word of mouth is the best advertising.

"We have been recipients of The Trees Remember and found the experience very touching. We have continued to pass it on to others. Thank You!" – Elia S.
"My sister in-law recently lost her Mom. We were looking for a special gift with lasting meaning; found you online and never looked back! Last week my very close friend lost her husband. I immediately thought of "The Trees Remember" as the perfect gift to send. Thank you again!!" – Dorothy F.
"This was truly one of the most touching things anyone did for me upon the deaths of my mother and my husband. I saved everything so that I might do the same for someone else. Wonderful thing you do, and it is all done with such quality and taste." – Jackie D.
"Very satisfied with the presentation of the memorials I have purchased. The receivers were very touched and said it was the nicest memorial gift they had received.
Thank you for a high quality item. I will continue to purchase your trees for many years to come." – Karen R.
"I think this is such a wonderful alternative to flowers!" – Nancy K.
"This is such a wonderful service, we've sadly had to use it 3 times in the last year..and received it once – and everyone who's received one (including us) has thought it was such a great idea. Thank you." – Terrill I.
"We *always* receive copious thanks after sending one of your memorials, so now we thank YOU for the work you do." – Karen M.
"Memorial trees are a wonderful way to continue the spirit of a life well lived. I am so happy that I found your site." – Helen M.
"Whoever I sent this to in the past thought the card was beautiful with the charm and having trees planted in their loved ones memory meant a lot to them. Thank you" – Janet A.
"The recipient of my previous order commented several times on the beautiful card & charm that you send. thank you" – Deborah B.