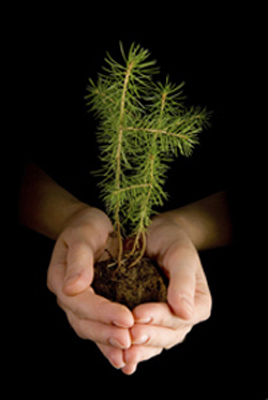 The Trees Remember was created to be a bridge between people looking to have trees planted as gifts or tributes and various national reforestation initiatives which have been established to save our endangered forests and provide pristine woodlands for future generations. All trees are planted in US National Forests as part of reforestation efforts designated by the US Forest Service.  They are planted by professionals, where they are needed most, and where they will benefit the environment to the greatest possible extent.
The Trees Remember has helped people planted tens of thousands of trees in such locations as:
    Shasta-Trinity National Forest  (CA)
    Plumas National Forest  (CA)
    Gallatin National Forest  (MT)
    Superior National Forest  (MN)
    Blackwater River State Forest  (FL)
    Seminole National Forest  (FL)
"It is our mission to supply simple and affordable gift programs which benefit the purchaser, the recipient, and all of us – not just now, but for generations to come."
When you give trees through this site, you not only give somebody a unique and thoughtful gift, but you contribute to organizations who are helping the Earth remain beautiful and healthy.  Saving the planet's forests is a formidable task, but thanks to you, we will be one small step closer to attaining that goal.
How do you climb a mountain?  One step at a time.  How do we restore our forests?  One tree at a time.
On behalf of the planet Earth, we thank you for your patronage.
The Trees Remember, LLC is licensed and registered in the State of Connecticut and a proud member of the Middlesex County Chamber of Commerce.